The Med Farm was one of many companies vying for the medical cannabis market in the State of Illinois. They wanted to get away from the ubiquitous marijuana leaf and focus more on the medical aspects of the business. One aspect that set them apart from their competitors was their proposed use of natural light for growing their crop. After many rounds of solutions (see below) we arrived at a logo that played up that sunlight strategy, was simple, clean and "Guess what, Ma? No pot leaf!"
CrossLeaf:

This solution combines the hospital cross with a sprouting plant. The cross (or blossom) represents the medical product that is a result of the horticultural endeavor.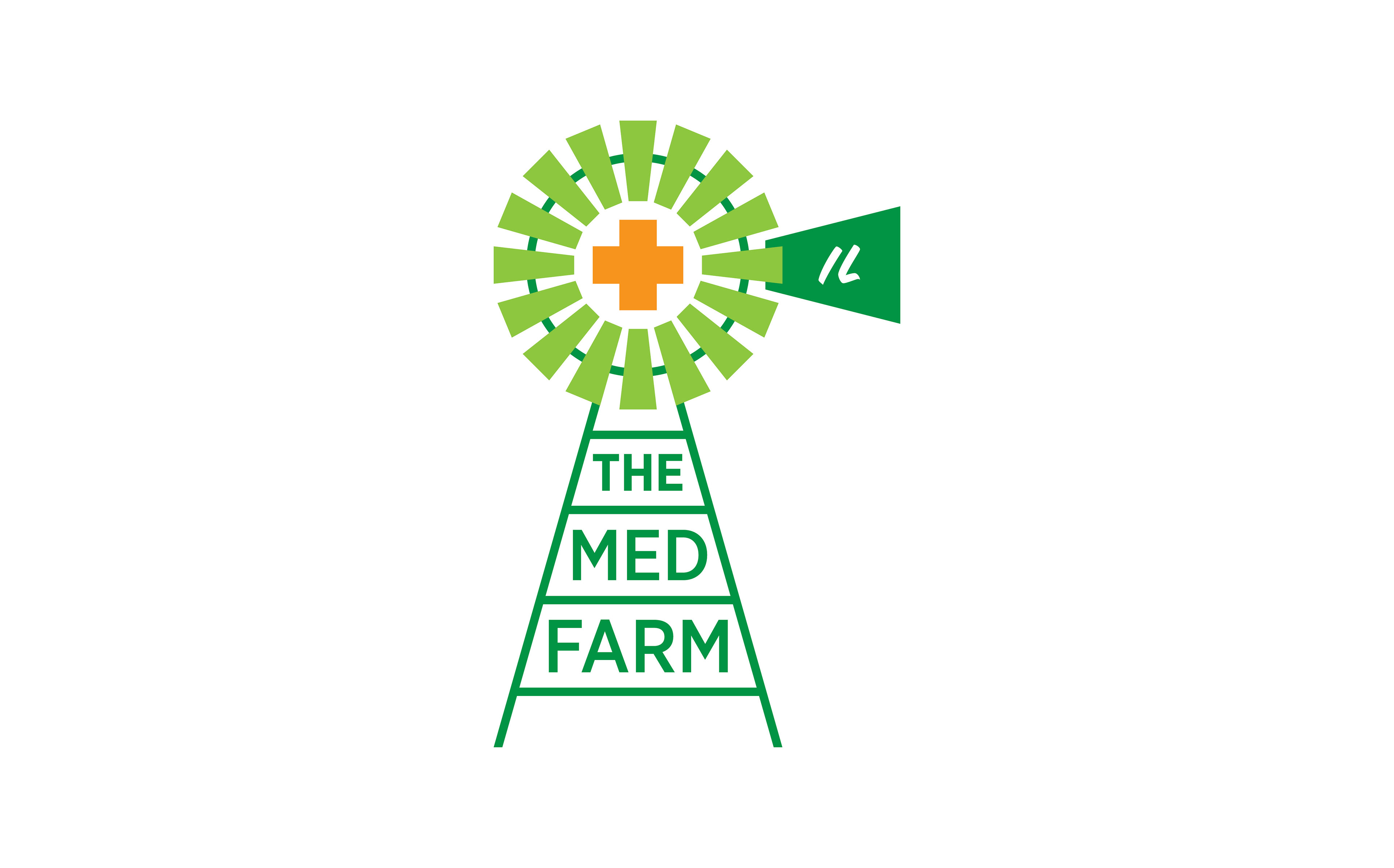 Windmill:

The second solution uses the quintessential windmill to represent the farm in a nostalgic and fun way. The hospital cross  in the center is again used to represent the medical aspect. 
The tail of the windmill can be left blank or going forward may be used to brand for each state.
Logotype I:

This solution is a logotype with a few visual elements to reinforce the meaning of each word: the stylized, blue medical cross as a part of the 'E' and the green leaf as a part of the 'F'.
Sunny Leaves:

This solution is a stylized representation of a trio of sun-kissed leaves wrapping around the type. It's clean, colorful, warm and has some depth to it. The color progression of greens show the growing cycle from seedling to mature plant.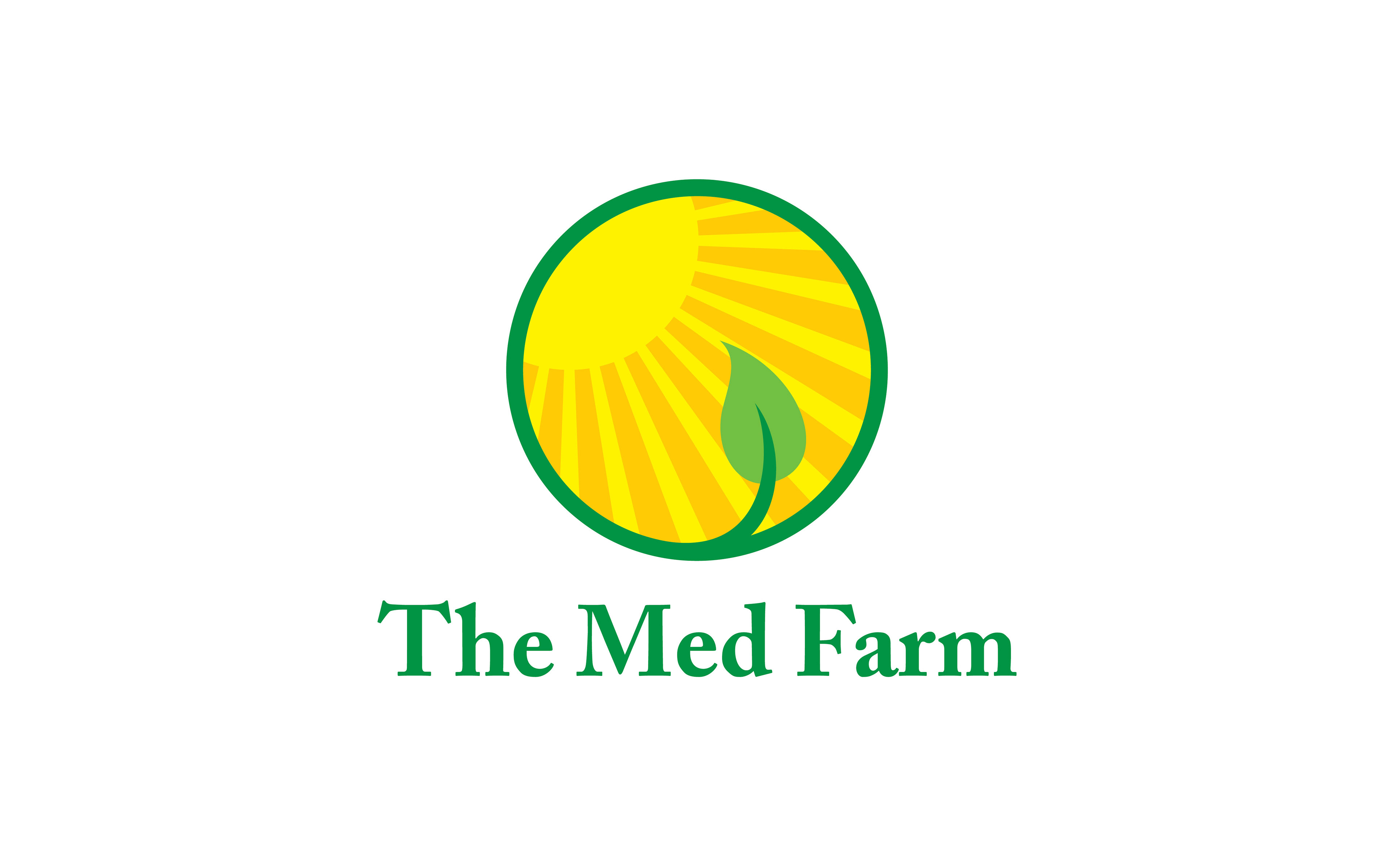 Ray Leaf:

This solution shows the sun rays shining down on the young plant that is sprouting out of the circular frame. The serif typeface and bright colors give the logo a friendly and casual feel, similar to the National Cannabis Industry Association.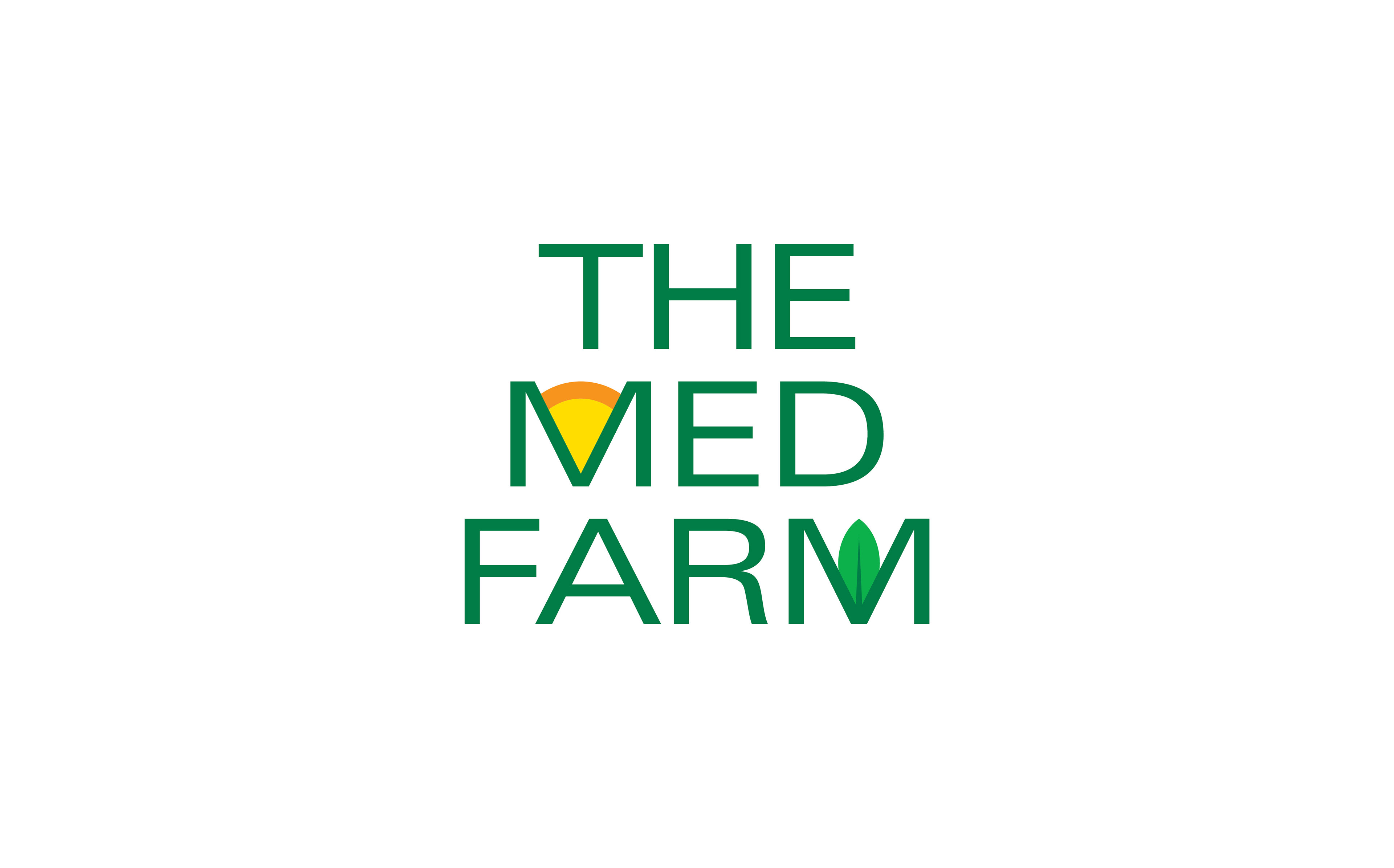 'M' Peek:

This solution uses the 'M' in both Med and Farm to allow the sun and leaf to peek out while not changing the letter forms.
Winner, Winner, Chicken Dinner:

This was ultimately chosen (after much weeping and gnashing of teeth) to represent The Med Farm. The radiating circles in the 'a' portray the sun which in turn causes the 'r' to sprout and grow, further driving home the proposed cannabis growing operation's use of natural sunlight instead of electric grow lamps.